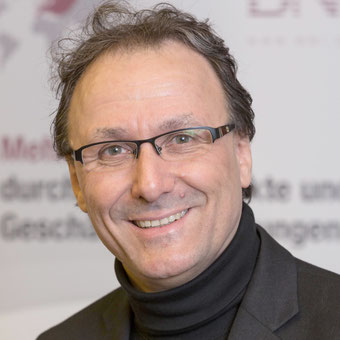 Herbert Utz is a negotiation consultant and trainer.
He advises and trains companies, freelancers and institutions who want to strengthen their negotiation skills in order to achieve better deals and maintain good long-term relationships with customers, suppliers and stakeholders. He advises on issues relating to specific negotiations, coaches specialists and passes on his in-depth knowledge and skills in seminars, workshops and training courses.
For 25 years, Herbert Utz was the owner and CEO of two publishing houses with over 5000 titles in print. He holds a degree in aerospace engineering and has worked as a consultant and research associate for institutions such as TU Munich, MAN Technology, and NASA. His training as a negotiation trainer and consultant took place in the USA under former lecturers from Harvard Law School and the Harvard Program on Negotiation.
Herbert Utz has been conducting consultations and training sessions for medium and large companies, freelancers, and institutions in Asia, America, and Europe for many years. Additionally, he serves as a lecturer at the Ethics Center of the University of Jena, teaching negotiation techniques in the program "Applied Ethics and Conflict Management."
"Negotiation can be learned" is Herbert Utz's motto. His passion for his field is contagious. He combines empathy, expertise, and years of intercultural experience for the benefit and success of his clients. He excels in making experienced practitioners even more successful through targeted support and guiding emerging talents toward becoming confident and professional negotiation managers.
Herbert Utz is the founder and managing partner of max57 GmbH.
Portrait Photo:
Mathis Beutel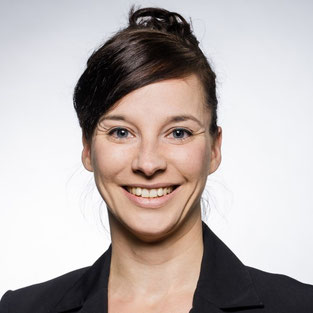 Juliane de Vries is an expert in digital thought and work processes. She studied biology at RWTH Aachen University, where she worked with large amounts of data and developed innovative methods for fast and reproducible analysis. During and after her doctorate, she worked in international research teams and optimized processes and working methods.

In 2017, she switched to the IT industry and became part of a start-up specializing in web and server hosting. She contributed significantly to the growth and success of the company, which became a GmbH at the end of 2022. She has been self-employed as a web developer since 2023 and also offers her clients customized training to help them improve their negotiation skills.
She has strong people skills that enable her to recognize and meet the needs and wishes of her clients. She is an expert in value pricing, a pricing strategy based on the perceived value of a product or service. She teaches her clients how to apply this strategy effectively and how to convince all parties involved of her solutions.

Portrait Photo: Thorsten Jochim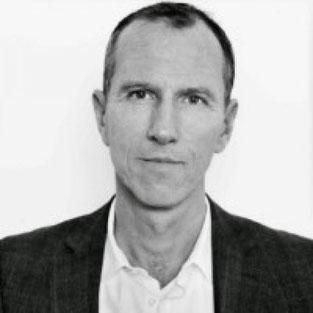 Bernhard von Becker studied law from 1985 to 1989 in Berlin and Munich. During his legal clerkship in Bamberg, he worked, among other positions, in a Düsseldorf law firm and earned his doctorate under Professor Canaris. He has been a licensed attorney since 1993.
Since 1995, he has been with C. H. Beck Publishers, serving as Legal Counsel since 2000 and also as Editorial Director since 2002. The Faculty of Law at the Technical University of Dresden appointed Bernhard von Becker as an honorary professor for publishing and copyright law, effective July 1, 2014.
He is a member of the German Association for Industrial Property and Copyright Law, the International Literary and Artistic Association (ALAI), the Book Science Society, the German Association of Specialized Journalists, as well as the Working Group of Publishing Lawyers and the Working Group of Publishing Jurists.
Professor von Becker has authored numerous publications on copyright, publishing, and press law.
As part of max57, Prof. Dr. Bernhard von Becker provides consultation, particularly on negotiation issues in the media sector.

Portrait Photo: Till Brönner
Christian Hainsch is an expert in intercultural management, intercultural communication, and leadership ethics. He advises international companies and their executives on intercultural issues, intercultural sensitivity, as well as leadership ethics and values.
Before working as a consultant and trainer, Christian spent several years as a manager for an international corporation in various roles and in global business consulting.
Christian holds a degree in business administration, is an Islamic scholar & theologian, and a certified psychological counselor. In addition to his work as a trainer and consultant, he also serves as a lecturer for vocational training institutions and is actively involved as a guest lecturer at various universities.
More about Christian's consulting activities can be found at www.leadershipethics.eu.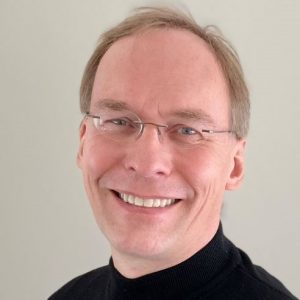 With over 20 years of experience as a consultant and executive in various industries, Dr. Eckart specializes in high-tech, eCommerce, aerospace, clean tech, automotive, and real estate. He has worked in large corporations, family businesses, startups, and the public sector, contributing to areas such as strategy, business development, transformation, product design, personnel development, as well as marketing and sales.
In 2016, Dr. Eckart founded the international consulting firm Simplifier Inc. based in Silicon Valley, where he currently serves as the Managing Director. Additionally, he is an advisor to the Aldrin Space Institutes and the startup Hi-Flier.
Dr. Eckart's professional journey includes positions at the Technical University (TU) Munich, McKinsey & Co. Inc., Dubai Holding, the Government of Abu Dhabi, the family business Abdul Latif Jameel, and the unicorn startup ZocDoc. Through his experiences in Europe, North America, and the Middle East, he has accumulated a wealth of knowledge in intercultural communication and negotiation techniques. Dr. Eckart is familiar with the corporate culture of significant DAX-30 and Fortune-500 companies firsthand. He holds degrees as a Dipl. Ing. in Aerospace Engineering and a Dr.-Ing. in Space Engineering from TU München.
Dr. Eckart is available for demanding trainings and consulting worldwide.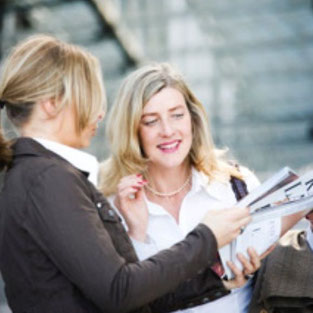 Lisa Soules has been coaching managers and focus groups in Business English and intercultural communication for more than 20 years. She offers specializations such as Presentations, Speeches, Conferencing and Negotiations from level B1 of the Common European Framework of Reference for Languages. With sensitivity and discretion, she designs individual concepts according to needs and target agreements and takes on the role of sparring partner.

As a language teacher, she teaches international MBA, MA and BA students at the Frankfurt School of Finance, FUAS and Reutlingen University. She is an expert in online trainings based on train-the-trainer quality. Her face-to-face, online or hybrid trainings are popular because of the interfaces to Positive Psychology, Leading Teams, Learning How to Learn.

Lisa Soules is US-American and currently lives in Frankfurt am Main. She received her Master's degree in American Studies from Goethe University in the field of American reception history of art and architecture. She offers her trainings in German, English and Spanish.

Together with Herbert Utz, Lisa Soules designs negotiation trainings with a focus on international communication for her local and international clients.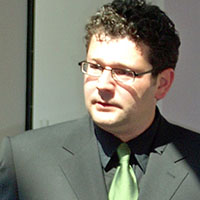 From 1987 to 1991, Michael Roth studied law in Frankfurt am Main, with extensive research work at the chairs of Prof. Dr. Ilse Staff and Prof. Dr. Dr. Erhard Denninger. He studied at the University of Public Administration in Speyer with a focus on economic administrative law. His legal clerkship included working at a renowned business law firm in Boston, USA.
In November 1995, Attorney Michael Roth passed the second state examination in law. In 1997, he co-founded Roth Schimmel Roth with Attorney Christian Roth and Prof. Dr. Roland Schimmel, later renamed Roth Rechtsanwälte in 2001. Attorney Michael Roth is a member of the German Bar Association and the European Attorney Cooperation.
At max57, Michael Roth offers negotiation training and individual consultations.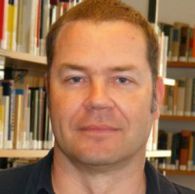 Bernd Mayerhofer is our expert in negotiation issues in the political and international context, with extensive experience as a university lecturer and executive.
He studied political science, philosophy, and communication science in Munich. Dr. Mayerhofer was a research assistant at the Geschwister-Scholl-Institute for Political Science at Ludwig Maximilian University and at the Research Center for Political Ecology. For many years, he has been a research assistant, lecturer, and head of the library at the Hochschule für Politik in Munich.
He is the author of several books and essays and a co-author of the standard work "dtv-Atlas Politik."
Dr. Bernd Mayerhofer conducts negotiation training for max57 and is available for individual consultations.